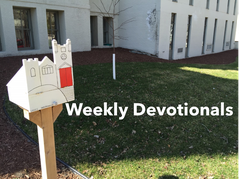 I was drawn to a book review, Days of Rage about America's social upheaval  during the Civil Rights Movement and the Vietnam War in the sixties.  The reviewer talked about the goals and promises of such groups as Students For Democratic Society, the Weathermen, Black Liberation Army and others that wanted to change society.  Sadly, they drifted into violence and destruction.
What struck me about the review was that book provided reasons why young adults then wanted to join these groups – namely, they wanted to serve and improve their society.  
Fast forward today - what can help us decide where we want to serve in groups, causes and organizations either at Linden Hills UCC or the wider community?   Here are some thoughts on serving.  Add your own.
*Where am I in my life now? 
*Why do I want to do this?
*What attracts me to the group?  Do I believe in their goals?
*What commitment is asked of me?   
*Am I more comfortable working with a group to simply help people or bring about societal change?   
We have enough groaners and complainers about what's wrong in our society today.  I want to be an advocate for the good news of Jesus.  Where do I want to share my life for God's good in the world. 
"You promise to all who trust you courage in the struggle for justice and peace."
-          UCC Statement of Faith 
Dan Schmiechen
---
Scripture Readings
May 31 Sunday, John 1:1-18
June 1 Monday, Luke 17:1-10
June 2 Tuesday, Luke 17: 11-19
June 3 Wednesday, Luke 17:20-37
June 4 Thursday, Luke 18:1-8
June 5 Friday, Luke 18:9-14
June 6 Saturday, Luke 18:15-30