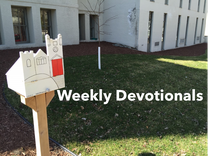 I still struggle postponing the difficult things to do each day in my life. Sometimes I am plain lazy.
I still carry some of those postponing characteristics from my past.  I can be charged with reverting back to my kindergarten days – well, in defense there is not that much that difference between kindergarten and aging. 
The only reason I am saying this is for me this summer is a good time to work on changing a bothersome habit.  You can change an unhealthy habit and so can I.  I'm working on procrastination.  I don't know what your bothersome habit is but I hope you work to change it this summer.
Sometimes I postpone eating vegetables, reading good not bad murder mysteries, stalling on my health directive and washing the kitchen floor.  Even in morning worship at church, I procrastinate by not sitting in the center pews and end up hidden under the balcony. 
Procrastination can move into much deeper levels like hesitating to thank someone, holding back forgiveness and denying friendship to someone.  It can be when you and I go silent over a prejudice that needs to be challenged, or someone who is denied fairness.  
There is nothing magical changing this unhealthy habit.  I can't take a pill, read a book or go to a seminar how to correct it.  There comes a time in one's life when we need to give ourselves a good shaking.   "God, this is ridiculous.  Give me the strength to change this bothersome habit."
Dan Schmiechen
---
---
Scripture Readings
June7 Sunday, Matthew 15:29-39
June 8 Monday, Luke 18:31-43
June 9 Tuesday, Luke 19:1-10
June 10 Wednesday, Luke 19:11-27
June 11 Thursday, Luke 19:28-40
June 12 Friday, Luke 19:41-48
June 13 Saturday, Luke 20:1-8
---