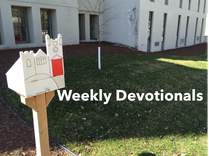 To read the Scripture readings for the coming week, please go here.
In the delightful and whimsical film, The 100 Year Old Man Who Climbed out the Window and Disappeared, there is a young adult when asked what does he do in life, his descriptions are summed up in one word – ALMOST.  He was almost a dietician, almost a psychologist and almost this and almost that.  He has amassed over 900 credits in college and still cannot decide what he wants to do.
The young man wanders through the film with an assortment of offbeat characters including the 100 year old man who escaped a nursing home.   After one madcap adventure after another, he screws up his courage at the end of the film and tells a young woman he loves her.  The audience does not hear the conversation.  It is seen from a distance as he faces her standing next to an elephant on a beach.
 One never knows the friends you make.
As I viewed the fiIm, I did not see his progression from "almost" to a "certainty in his life" a lesson on how to succeed in 6 easy steps.  He gathered the courage to see a potential gift to share with another person.  One guesses he was firm in his commitment even though an elephant is a silent witness to his love proclamation.
How and when you deal with the "almosts" in your life, I don't know.  I do know there come times when we decide to live with a difficult decision.  We decide we are ready to walk no matter what the consequences.  We are not stalled or paralyzed anymore. 
 Sometimes our days lazily drag from "almost" to "almost" until we decide to take the first step for an affirming walk.
Often in a quiet, unannounced and even unforeseen moment, we are claimed by a power beyond ourselves to say yes, not almost and give thanks to God.  "And now, O Lord, what do I wait for?  My hope is in you."  Psalm 39:7
Dan Schmiechen   
---
Scripture Readings
Sunday, June 14      Matthew 18:1-14
Monday, June 15     Luke 20:9-19
Tuesday, June 16     Luke 20:19-26
Wednesday, June 17 Luke 20:27-40
Thursday, June 18   Luke 20:41-21:4
Friday, June 19         Luke 21:5-19
Saturday, June 20    Luke 21:20-28
---