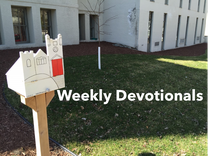 To read the Scripture readings for the coming week, please go here.
Every summer weekend there seems to be a festival or an historical event a town or city is celebrating.   I say tongue in cheek some of these festivals stretch one's credulity.  We go from a 50 yard dash of snapping turtles (did you know they can't turn – ideal for races), to poison ivy festival (fields of the plants growing on south hill from a town), to trained vultures diving contests – well, it goes on and on.  I have gone to some of these festivals and enjoyed them.  Some push the envelope –what is there to celebrate?
There is a sign up north on the highway coming into the town of Cotton, MN.  The sign says "Cotton was founded in 1913 and has been dumbfounded ever since."  The message sounds like a conflicted history.  I can see a town put up a sign that says "Sorry folks, we have nothing to celebrate but come in for a cup of coffee."
The Christian calendar of the Church Year places us in what is called Ordinary Time.  Lent is past.  Easter is past.  Pentecost (birthday of Christian Church) is past.  Ordinary Time stretches from Pentecost to the first Sunday before Advent.  The first half celebrates the Church's service to the wider world.  The second half emphasizes a faith to live by helping neighbor.
Ordinary Time means we live out our lives quietly and faithfully in witness to God's love.  It's a time giving thanks and affirming what we have – our lives, our friends, our families and our neighbors.  There are no special events to celebrate other than Stewardship, Reformation and All Saints Sundays. 
We are in Ordinary Time.   God gives us the gift of time.  It's not a matter of trying to see how clever we are filling up the days and making them worthwhile.  God already has filled them with graceful wonders to see, use and share.  
Hurrah for Ordinary Time!   Yes, check out a few weekend festivals but don't go overboard.  
Scripture: "The Lord will keep your going out and your coming in from this time on and forevermore."  Psalm 121:8
Dan Schmiechen
---
 Scripture Readings - June 21-27, 2015
 Sunday, June 21      John 1:1-18
Monday, June 22      Luke 21:29-36
Tuesday, June 23      Luke 21:37-22:13
Wednesday, June 24 Luke 22:14-23
Thursday, June 25     Luke 22:24-30
Friday, June 26            Luke 22:31-38
Saturday, June 27       Luke 22:39-51
---