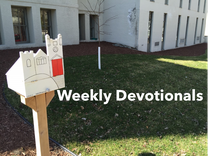 The slaying of nine people at the Emmanuel African Episcopal Church in Charleston, South Caroline was an act of pure evil.   People are in canyons of loss and inconsolable grieving.   We mourn.
We are face to face with pure evil.  Somewhere and somehow this young man who allegedly committed this heinous crime learned evil and it was fired into the making of his character.
At the edge of this great sadness, the families of the beloved slain offered stunning words of Christian forgiveness.   President Obama center pieced his funeral sermon on God's grace.  From grace, the free and unmerited "tie that binds" moves us into thanksgiving for the lives that witnessed to racial quality and push us on to work for equal rights for all Americans.
Let's not get too excited over examples of confederate flags coming down from state capitol buildings in the south.   Racism still lives in America. 
Let's not get too worked up with politicians in the South because we have our own racial struggles  here in Minnesota.  We, too struggle in a social system of advantages and disadvantages handed out to different races.  We have wage gaps, unequal home loans, selective health care and arbitrary funding for some public schools.  There is still work to do in the name of God's love. 
At the close of the President's funeral sermon, he led the congregation singing Amazing Grace.   There is a stunning line that says, "Once I was blind and now I see."   Can we see evil does not have the last word?  Can we see hate does not have the last word?  Can we see prejudice does not have the last word?   It is Jesus Christ who has the last Word. 
Pray for the lives who witnessed to God's grace that are now silenced.  Pray for the families of the slain.  Pray for yourself that your words and acts bring reconciliation to the world.   
"My soul longs for you, O God……..My tears have been my food day and night, while people say to me, continually, "Where is your God?"…….Why are you cast down, O my soul, and why are you disquieted within me?.....Hope in God; for I shall again praise him, my help and my God."   - Psalm 42
Dan Schmiechen
---
---