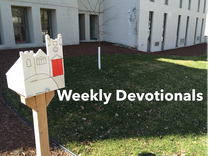 In the national news, a segment of our society  (some businesses and non-profits) are trying to carve out a legal moral stance by saying they don't have to provide  services to same sex marriages because it violates their religious beliefs.  
I believe one opens Pandora's Box to even consider going in this direction.   Are we granting people immunity from select prejudices?  How on earth can one provide cover for people to do this under the guise of religious beliefs?  Who determines what common prejudices (racism, discrimination, and bullying to name a few) in our society are OK to practice?  Besides, who is the final arbiter to decide what prejudice to grant protection to?  
If one is bothered religiously on same sex marriage why not refuse services to those who are embarking on their 3rd or 4th marriages?  Why not refuse services to those who are divorced?  What about those living together who are not married? When we lived in Madison, Wisconsin, the city had a law on the books forbidding unmarried couples living together.  Wiser heads decided not to enforce the law because the county would go financially broke building new jails. 
If one believes that marriage is only a union between a woman and a man – where is the evidence that same sex marriage undermines the stability of our society?  All the Bible supports is a loving commitment in a monogamous relationship.  Why pick on same sex marriages?  Mr. Donald Trump from New York City supports a traditional marriage but he was married three times.  I get confused here. 
 I am sure no one wants to grant immunity to those who support a prejudice painful to many.   Enough damage has been done in our country's history by a misplaced Christianity supporting laws, and attitudes that hurt and harm people.    
" Love is patient; love is kind; love is not envious or boastful or arrogant or rude.  It does not insist on its own way; it is not irritable or resentful; it does not rejoice in wrongdoing but rejoices in the truth."  I Corinthians 13:4-7
Dan Schmiechen
---
 Sunday, July 26               Matthew 25:31-46
Monday, July 27              Mark 6:14-29
Tuesday, July 28              Mark 6:30-46
Wednesday, July 29      Mark 6:47-56
Thursday, July 30           Mark 7:1-23
Friday, July 31                  Mark 7:24-37
Saturday, August 1        Mark 8:1-10
---