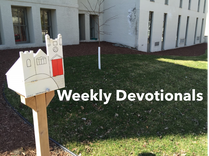 Weeks ago I was sitting in a waiting room of the Phillips Eye Institute waiting my turn for cataract surgery.  My back was to the door of the pre-surgical room.  I was facing a group of elderly people my age.
Suddenly, a shout was heard from the pre-surgical room.  "I don't want him in the same room with me!"  The protest was repeated four times.  A police officer was called and went into the room.  Then all was quiet and still.
As the words were shouted, the faces of people awaiting surgery showed alarm and some panic.  I almost laughed but I did not.  I did not know if the concerned person was referring to a male doctor, a family member, a male nurse or a cleaning person.  I never found out.  My doctor is a male. When my turn came to go into the pre-surgical room I was very relaxed and chuckling.
That incident at the Phillips Eye Institute is characteristic of our society today – "I don't want him in the same room with me."
In my past life I have walked into rooms where there were some people I did not want to be with.  But I was stuck with them.  I can easily repeat those words of that distressed person. 
Some people get the strange idea that we can pick and choose people we are with.  Sometimes we can and sometimes we can't.  Most times, we can't – then what? 
How do I respect and treat people I don't want to be in the same room with me?
How can I learn from them? 
 Why do I resist them?  Do I see their unsavory traits in myself? 
 How can my Christian love live with them?
Remember when they leave someone takes their place.  Is Christ trying to tell us something?     
"See that none of you repays evil for evil, but always seek to do good to one another and to all."    I Thessalonians 5: 15
Dan Schmiechen
---
 Sunday, August 2            John 1:43-51
Monday, August 3           Mark 8:11-21
Tuesday, August 4           Mark 8:22-33
Wednesday, August 5   Mark 8:34-9:1
Thursday, August 6         Mark 9:2-13
Friday, August 7                 Mark 9:14-29
Saturday, August 8            Mark 9:30-41
---