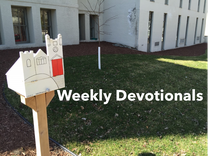 This summer has brought a flood of serious illnesses, and life changes for our family members and our friends.   One becomes aware how precious and fragile human life is.   And how daily life can suddenly change.  
We received information that a dear friend was hit and seriously injured by a truck crossing a city street.  Then the news came of another dear friend who was in a horrific single car accident. This was followed by a cancer diagnosis of my brother in law.  Before the summer a family member divorced after 20 years of marriage.   
The reason I share these stories is to remind us what are the ways you and I can be Christ's presence to family and friends in these places?  I sure you have such stories, too.   How does one offer care and hope in such situations?
Life changes daily.  There are no guarantees and assurances.  When an illness comes or an accident happens or someone under goes radical change, how does my Christian faith walk with them? 
Depending upon the situation and one's availability this can range from a person visit, a welcome hug, an encouraging word, a letter or note, a phone call or a prayer.  Maybe it's just listening.  Or it may take the form of remembering the person in your daily prayers and being in continuous contact. 
I don't have any magic words to share.  I believe God is with us in life and death.  God's love is constant and steady.  I also believe that love is at the foundation of the world seen in the life of Jesus Christ.
We live in a beautiful and dangerous world filled with much uncertainty.  Yes, sometimes you and I may balk what to do.   Remember we are called to be a presence of Christ with God's love no matter what.  Someone who is going through an illness, or healing from a disruptive change welcomes hope and encouragement from your presence, your words and your prayers.
" And when was it that we saw you a stranger and welcomed you, or naked and gave you clothing?  And when was it that we saw you sick or in prison and visited you?'  And the king will answer them, 'Truly I tell you, just as you did it to one of the least of these who are members of my family, you did it to me.'"
-Matthew 25:38-40
Dan Schmiechen
---
Weekly Scripture
| August 16 | Sunday | John 5:30-47 |
| --- | --- | --- |
| August 17 | Monday | Mark 11:12-26 |
| August 18 | Tuesday | Mark 11:27-12:12 |
| August 19 | Wednesday | Mark 12:13-27 |
| August 20 | Thursday | Mark 12:28-34 |
| August 21 | Friday | Mark 12:35-44 |
| August 22 | Saturday | Mark 13:1-13 |
---