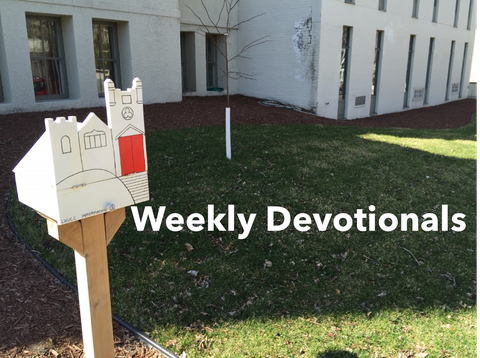 I wish I learned this sooner in my life.  It is this: God is the only one who is not in competition with me. 
All of us have deadlines to meet and projects to complete.  That's true no matter what responsibilities one has or what one's age is.  We wake up every morning and there are things that have to be done.
I have always had this identifiable drive in me to be perfect and have everything under control.  I had to prove my worth by my work.    After a while it turned out to be a vicious circle of ambition run amok.  I forgot that I am who I am not by what I do but God's love.  That is a sharp distinction. 
I believe God gave me the power to make choices in my life.  And God gave me the power to do them.  Whether I succeeded or failed in things I did was not the point.  I was to give my best to God and leave it at that.       
My accomplishments and laurels were placed in a perspective that if I failed, I failed; if I succeeded, I succeeded.   No longer did I need to be perfect and have every moment of my life under control.  I got my mind off my accomplishments that previously defined me.  I felt freed. 
It was and is a growing process.  I'm a product of God, not a product of my cleverness and skills.  Sure, skills and abilities played into my life, but in spite of my drive to define who I was by my work; living to the glory of God placed ambition in a lifesaving perspective.  For that, I am deeply thankful.
What about you?
"For now we see in a mirror, dimly, but then we will see face to face.  Now I know only in part; then I will know fully, even as I have been fully know."  I Corinthians 13: 12-13
-Dan Schmiechen 
---
Weekly Scriptures
| | | |
| --- | --- | --- |
| Date | Day | Scripture |
|  Sunday | October 25 | Luke 10:25-37 |
| Monday | October 26 |  Matthew 12:43-50 |
| Tuesday | October 27 |  Matthew 13:1-9 |
| Wednesday | October 28 | Matthew 13: 10-17 |
| Thursday | October 29 | Matthew 13:18-23 |
| Friday | October 30 |  Matthew 13:24-30 |
| Saturday | October 31 | Matthew 13:3-35 |