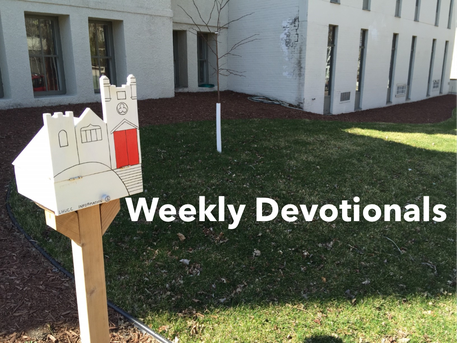 Most of our Christian festivals were developed by early Christians as a creative substitute for undesirable pagan rites and ceremonies.  Halloween began in the ninth century.  It was the hallowed eve of All Saints Day.  It celebrated the imperishable fellowship of Christians linking every Christian in gratitude and dedication to faithful lives who lived before them.
Hallowed Eve was established as a Christian substitute for an ancient pagan rite of Celtic origin.  This pagan observance was based on the belief that on the last night of October the ghosts of the dead were released to prowl the earth together with an intriguing assortment of witches, goblins, fairies, imps, the Vikings, the Gophers and the Twins in all sizes.  
If acceptable food and shelter were provided, their evil spirit would not cast spells, cause havoc, haunt and torment the living.  Here is the beginning of trick or treat.  Thank goodness, some kids bring UNICEF boxes to counter the pillow cases of candy.  
The church in 834 A.D. moved a festival called All Saints Day in May to November – that's the wedding of All Saints Day to Halloween.  Christians used to dress up as saints to remind one another to live wholesome lives.  They collected gifts, food and money for the poor.
We join in this innocent fun, thanks to the antecedents of Halloween.  Life would be flat and dull without Dracula and Ghouls.  Personally, I don't know when to stop being Dracula with the grandchildren.
We are a people who need the ministry of Halloween, the Christian festival of an imperishable fellowship, "surrounded by so great a cloud of witness…let us run with perseverance the race that is set before us…looking to Jesus the pioneer and perfecter of our faith…"   Hebrews 12: 1-2
-Dan Schmiechen
Weekly Scriptures
| | | |
| --- | --- | --- |
| Date | Day | Scripture |
|  November 1 |  Sunday | Hebrews 11:32-12:2 |
| November 2 | Monday | Matthew 13:36-43 |
| November 3 | Tuesday |  Matthew 13:44-52 |
| November 4 | Wednesday | Matthew 13: 53-58 |
| November 5 | Thursday |  Matthew 14:1-12 |
| November 6 | Friday |  Matthew 14:13-21 |
| November 7 | Saturday | Matthew 14:22-26 |