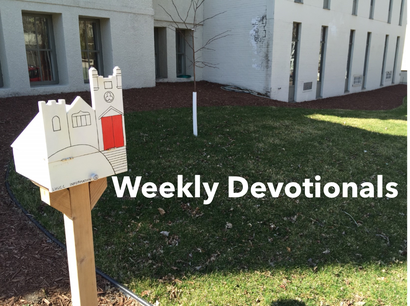 This devotional is not a buck-up you can do it, think positive and believe in yourself no matter what.
It is about struggling to stay with something one started to do.  Suddenly, it becomes difficult.  I can always think of clever excuses not to finish it.
Now it may be reading a book you need to read, saying a good word to a grumpy person, writing a tough letter to a loved one, speaking out on an injustice, dealing with a bothersome habit, or even forgiving someone.
We can recall the affirmations of faith we made.  Can we stay with them?  Yes, I want to help someone.  Yes, I want to be a person of integrity.  Yes, I want to be true to myself.  Yes, I want to follow through no matter how hard.  Yes, I want to be a faithful Christian in my life.  
So whatever it is we struggle with in our lives can we stay with it and not jump ship?    We may find unexpected life.
"I can do all things through him (Christ) who strengthens me."
                                Philippians 4:13
-Dan Schmiechen 
---
Weekly Scriptures