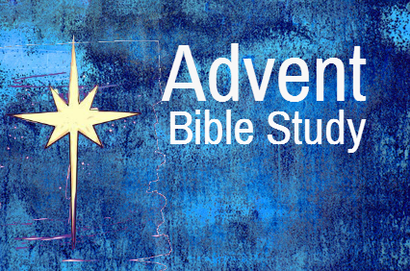 ADVENT SUNDAYS BIBLE STUDY  In Lounge 9:15 A.M. – 9:50 A.M.  We meet in the lounge this Advent Sunday December 6, 9:l5 a.m. -
9:50 a.m.  Scripture to read: Luke 3:1-16.  Pastor Eliot preaches on the same text using Luke 3:1-6.  Coffee served.  Resource guides are clergy in the congregation.  Do join us. 
Background: Luke sets John the Baptist message clearly in history (4 A. D. - 39 A. D. by naming all those in power at time in the Roman Empire, Galilee and Judea.  After dealing with the political situation Luke turns to the religious situation.  Annas, the High Priest (A.D. 7 - A.D. 14) was the civil and religious leader of the community.  When he left office his son Caiaphas took over but Annas was the power behind the throne.  John painted a picture of judgement that could be met with confidence if duty to neighbor was to be discharged.  John prepared the way for the coming of the One people would see as God's instrument of salvation.
Resource Guide: Norma Burton.  Norma is a graduate of United Theological Seminary of Twin Cities.  She has been Community Ministry at our church since 1988.  She loves to read and is currently into Coloring Hobby.