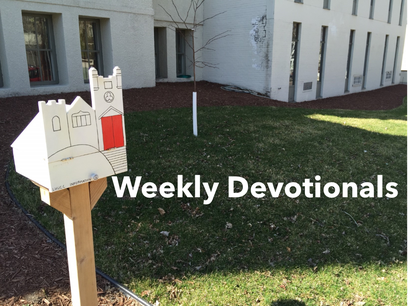 Pick up a copy of the Linden Hills Phone Directory and you will find the names of people in our community of faith.  Here are some first names:  Nancy, Peter, Rachael, Christine, Christian, Charlie, Sally, Kurt and Lionel.  Also, there are pictures of families helping identify them.  
A good Lenten practice is to page through the Church Phone Directory.  Remember a name with a picture.  Take your time.  Do several pages a day.  That way you can become better acquainted with families in our faith community. 
Another good Lenten practice is to find the original meaning behind your first name.  My name Daniel  means "God is my judge."  What does your first name mean?  How are we living up to our names?
Many of us were named at our baptism.  We were marked by God as loved and filled with loving worth.  We were given a new humanity in Christ.  Some of us made a believer's confession of faith to live the Christian life.  Again, we were affirmed as Disciples of Christ.  May you be true to your name and I mine.
We carry our names from our birth to the end of our lives.  Together we say, "Yes, I want to follow Jesus."
These Lenten days be faithful to the name given to you and witness to God's love in your life and into the lives of others.
"…so that you may know that it is I, the Lord, the God of Israel, who call you by name…."  Isaiah 45:3
-Dan Schmiechen
---
Weekly Scriptures