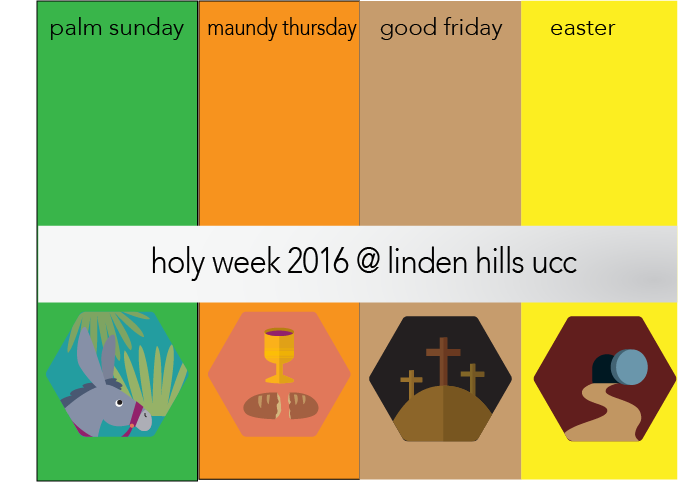 Palm Sunday, March 20
 We begin the journey through Holy Week with our annual Palm Sunday procession with palms, balloons and Chip the donkey. Gather at 9:40AM outside the home of Aimee Meyer, 4236 Washburn Ave. S. We will parade down 43rd St S and through the Linden Hills commercial area to the church building.Worship will begin outside on the steps at 10:00AM.
Maundy Thursday, March 24
 The holy week journey continues with us passing through The Upper Room The Mount of Olives, The Garden of Gethsemane and Calvary. The story of Holy Week will be experienced in various areas of the sanctuary. The worship follows a format that had an impact on many who participated last year.   
Easter Sunday, March 27
Join in the celebration of the new life God gives in the resurrection. To help us announce the good news of Jesus's rising, please bring a chime or bell to ring after the gospel reading.