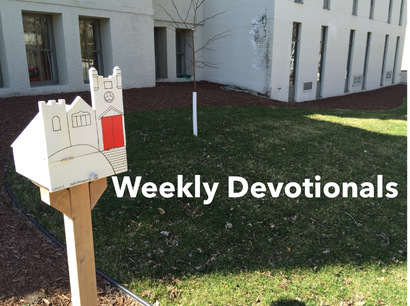 All four Gospel writers – Matthew, Mark, Luke and John depict a risen Christ who meets the faith needs of each disciple. 
In Matthew, Mary Magdalene and the other Mary are told by an angel, "He has been raised from the dead."  Mark has three women flee an empty tomb after being told by an angel, "He is going ahead of you."  These stories speak to a faith to walk by.
In Luke, after the crucifixion, two disciples hike to Emmaus, disillusioned and frightened.  They are joined by a stranger.  Jesus is known to them by breaking bread at table at an inn.  Luke speaks to a living presence.
In John, Mary realizes who he is when he calls her name.  Thomas demands proof of the resurrection and Jesus grants him proof by suddenly appearing before him.  Jesus says, "Have you believed because you have seen me?  Blessed are those who have not seen and yet have come to believe."  The disciples go fishing because there is nothing else to do in grieving and Jesus surprises them with a shoreline breakfast.  "Jesus came and took the bread and gave it to them, and so with the fish."  These are stories of a warm personal faith in Christ.
All Easter stories make this witness:  On Friday and Saturday, the first disciples are frightened and cowing.  On Easter Sunday, they are empowered to tell the world of God's love.
Somehow he got up.  Somehow resurrection life overcame death.  Peace over war.  Hope over despair.  Community over isolation.  Love over hate.  Forgiveness over revenge.  Somehow God's love triumphed over what the world offers.   Somehow a motely group of disciples became a community of inclusiveness grace to overcome the world. 
Christ is risen.  Christ is risen indeed!                                                 
-Dan Schmiechen  
---
Weekly Scriptures