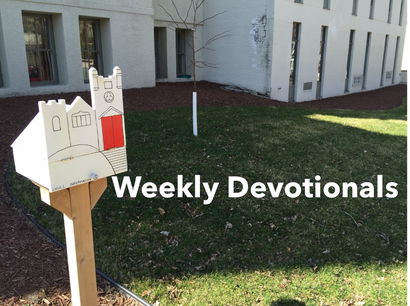 Why are we attracted to the news stories of people who have loose screws in their heads that need tightening with lock washers?  Why do we waste time listening and reading about people who are addicted to insatiable cravings for self-importance, and self-aggrandizement.  These characters give Junior High's a bad name.  Yes, the first and second commandments have something to say about that.  Check out Exodus 19: 1-6. 
Coming fresh from the Lenten season and the beginning of the Easter season, let's not forget promises we made and the promises we want to keep.  I'm thinking of whatever you and I promised to God to change in our lives – eating habits, faith habits, helping neighbor habits.   
Can we say back to God? - "I want to be true to myself.  There are plenty of lousy examples of how people witness to their faith.  Help me not to go there.  I'm not talking about being a goody two shoes nor am I making moral comparisons.  I want to be true to who I am as a child of God.  I want to be true to who I am becoming a Christian.  
God, stay with me and give me the courage and strength to be the person you want me to be.  Sometimes it is hard to do that but I need the reassurance of your presence to walk day by day.  I want to be a faithful follower of Jesus."
What thoughts would you include in your prayers for today?
-Dan Schmiechen  
---
Weekly Scriptures
| | | |
| --- | --- | --- |
| Day | Date | Scripture |
|  Sunday | April 10 | Post Resurrection Appearances of Jesus |
| Monday | April 11 |  Jesus' Royal Descent |
| Tuesday | April 12 | Activity of John the Baptist |
| Wednesday | April 13 |  Jesus' Baptism |
| Thursday | April 14 | Jesus' Temptation |
| Friday | April 15 |   Jesus' Activity in Galilee |
| Saturday | April 16 | Call of the Disciples and Healings |