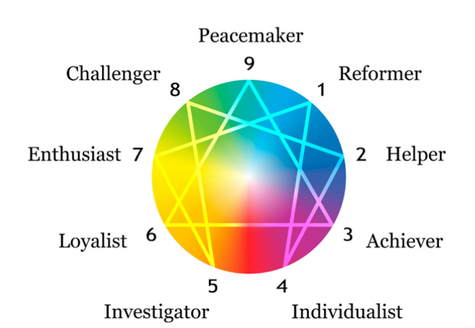 On Sunday, May 1st from 4:30pm-6:30pm Linden HIlls UCC will hold an Enneagram Workshop. A meal and child care will be provided. 
The workshop will provide individuals, families and the community an opporunity for wholeness in a world that can lead to feelings of psychological, social and spiritual fragmentation.
Long ago the Desert Fathers in the Middle East used a version of the Enneagram to ask the question, "What is it about my personality that comes between me and God, between my connection with the spirit within"? The Enneagram provides a way for us to gain insight into this question today. 
The Ennegram draws on three centers of human intelligence; the head, the heart, and the body. All three are needed to live in wholeness. As a spiritual tool, the "Enneagram" provides a means for gaining clearer self knowledge, deepening authentic personal relationships, and a connection with the divine spirit that dwells within and among us. The Enneagram also offers practical, everyday insight into how to work with and grow closer to people with varying personality and leadership styles . It is often used in business coaching and individual/family counseling.
We are honored to have Curt Micka, JD. as our Enneagram presenter. Curt is a certified teacher of the Enneagram. He offers enneagram workshops throughout the United States and internationally. He is also an Enneagram consultant and does conflict resolution work around the globe. He is President-elect of the Board of the International Enneagram Association.
Register at: office@lhucc.org or call 612-927-4603
We hope you will come and explore this ancient and timely resource of self-knowledge and wholeness. Please let us know if you have questions.
Lisa Lang, Leni Demik, Lawrence Richardson and Eliot Howard, workshop organizers