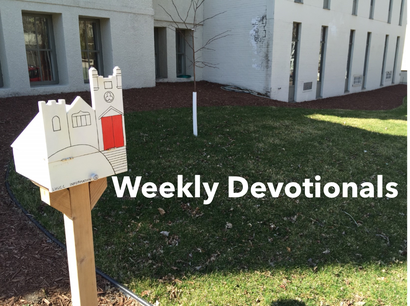 Spiny water flea.  Rusty crayfish.  Zebra mussels.  Eurasian watermilfoil.  Curly-head pondweed.  They are called invasive species.  We are adding new words to our vocabulary.  These little critters pollute and destroy Minnesota streams, rivers and lakes.
The lake our family has a cabin on up north just initiated a preventive program at the six public landings.  Trained observers will be at the entry sites to make sure boats do not bring these invasive species into the lake from other lakes.  The steps include power washes on exterior of boats, draining water from fish tanks and washing equipment.
Another set of words have been around for a long time.  Yet we hardly talk about them.   I'm talking about the invasive species of the heart, mind and soul – The Seven Deadly Sins of the Church.  Just in case you were wondering about these old invasive species, they are – Pride, Envy, Anger, Sloth, Avarice, Gluttony and Lust.  I know I am old fashioned but believe it or not   these subjects are fascinating to talk about.  News stories are jammed with them.
There is no need to run outside, turn on the garden hose and spray the potential sins of invasive species off your body like a watercraft.  It does not work that way.  You and I want to get rid of these invasive species and replace them with healthier daily practices in our Christian faith.  Honesty.  Truth.  Calmness.  Sharing.  Creativity.  Moderation.  Love.  
 What invasive species in your life do you need to get rid of and replace with the good? 
"Hear, O Israel: the Lord our God, the Lord is one; you shall love the Lord your God with all your heart, and with all your soul, and with all your mind, and with all your strength."  Mark 12: 29
-Dan Schmiechen  
---
Weekly Scriptures
| | | |
| --- | --- | --- |
| Day | Date | Scripture |
|  Sunday | May 22 |   |
| Monday | May 23 |   |
| Tuesday | May 24 |   |
| Wednesday | May 25 |   |
| Thursday | May 26 |   |
| Friday | May 27 |   |
| Saturday | May 28 |   |