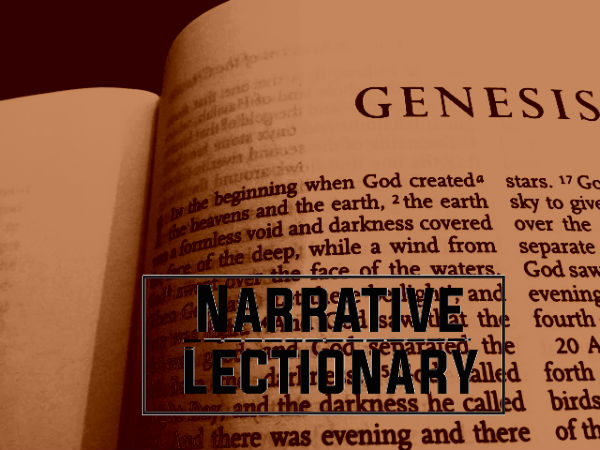 Engaging the Biblical Story at Linden Hills UCC 2016 - 2017
I am excited to share with you an approach to scripture in worship that I believe will provide all of us Linden Hills UCC the chance to connect with the biblical story in a way that allows it to flow more seamlessly in from the opening chapters of Genesis to the birth of the church on Pentecost. 
Beginning on Rally Day(September 11th) we will begin the story together with readings from the Hebrew Scriptures (Old Testament). These will continue to Advent, culminating with the prophets' hope for the coming Messiah. From Christmas to Easter one Gospel will tell the story of Jesus' birth, his ministry and his passion.From Easter Sunday to Pentecost readings from the Gospels, Acts and Paul's letters tell of the power of the Holy Spirit in the early church's story.
This approach to scripture in worship, known as "The Narrative Lectionary" can aid in helping the story told in scripture connect with greater relevance and accessibility to our own life faith experiences. It also  helps in presenting the story to people of all ages.
I am looking forward to moving through the bible and through the year using this story-based approach. Look for further information on the Narrative Lectionary in the next edition of the Linden Tree, and at the Table Talk Ten gathering on September 4th.