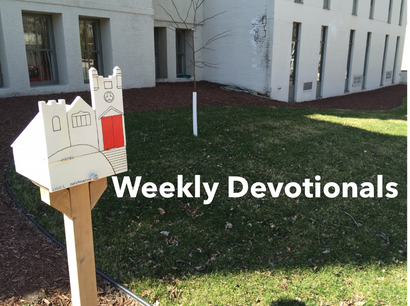 One September morning I carried piles of tree branches from the July wind storm to locations deeper in the forest.  After a while, I tired and decided to sit down on my favorite chair – an old decaying green Adirondack chair set back on a hillside in the woods. I had used the chair for years sitting in silence and observing nature.
I saw down and suddenly three back boards cracked and broke.  I shifted my position and two seat boards cracked and broke.  I moved a bit to one side and the arm support fell off.  Slowly, I got up from the chairs, turned to it and said, "Goodbye, old friend.  Thank you for helping me sit in the woods."  I walked away.
I'm sure there are such innate objects you treasure in your life such a book, a chair, an article of clothing, a pair of boots, or a birthday card – something you have valued and enjoyed again and again through the years.  The object becomes an indispensable companion.
Some of these objects we hang onto for years.  They speak in their own way of comfort, enjoyment, and even security.  There was a time in when I loved wearing old and used clothing until someone said you look old and tired with those clothes on.  
We don't replace them.  Even though some wore out like that Adirondack chair in the woods, I would never have thought of replacing it.  Eventually it rotted and crumbled.  So one goes on.
We give thanks for these simple earthly treasures in our lives that on the surface seem useless and are of no material value.  But to us, they do.
Prayer: O God, we give thanks for what was given, and what we have received. Help us to remember that sometimes the simplest things in life often have the most meaning.  Amen.
 -Dan Schmiechen
---
Weekly Scriptures
Day
Date
Scripture
 Sunday
September 25

 

Matthew 13:44-52


Monday
September 26

 

 Luke 5:1-11


Tuesday
September 27

 

Luke 5: 12-26 

Wednesday
September 28

 

Luke 5: 27-39


Thursday
September 29

 

Luke 6:1-11


Friday
September 30

 

 Luke 6:12-26

Saturday
October 1

 

 Luke 6:27-38