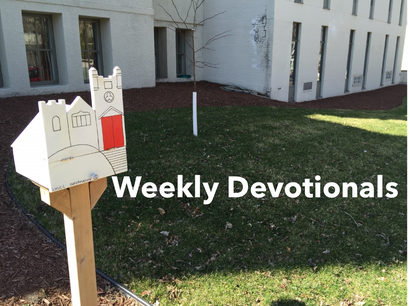 A ritual for me every fall is to trim one whorl (lowest branches on tree) on young white pine trees by the family cabins.  The goal is to eventually clip tree branches about six feet from the ground lowering the chances of "white pine blister rust" - a fatal fungal disease fungal from attaching to white pines.  
The practice of cutting one set of branches every fall can also be a good time to look at what needs trimming in our personal lives.  
Do I harbor grudges from what someone did to me a long time ago?  What old, bothersome habits need to be cut off from my life?
Is the world too much with me?  What "stuff" do I need to cut back on and do without?  What needs to be discarded?  You and I know deep down that who we are does not come from what we buy or own.
What old racial prejudices need to be cleared from the landscapes of our lives?  Am I more prejudiced than I thought?  What rumbles around inside me when I meet people who are "different?"
Where is my Christian faith growing?  Has it stagnated? Do I need to strengthen my beliefs, my prayer life, and my service to neighbor?  
Trimming our lives makes our minds, our hearts and our souls healthier.  What do you and I need to trim from our lives this fall with God's help? `  
"They are like trees planted by streams of water…."  Psalm 1
 -Dan Schmiechen
---
Weekly Scriptures
Day
Date
Scripture
 Sunday
October 2

 

Matthew 14:1-12


Monday
October 3

 

 Luke 6:39-49


Tuesday
October 4

 

Luke 7:1-17


Wednesday
October 5

 

Luke 7:18-35


Thursday
October 6

 

Luke 7:36-50


Friday
October 7

 

 Luke 8:1-15

Saturday
October 8

 

 Luke 8:16-25