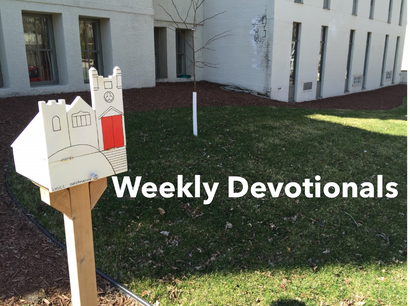 The story goes like this – one day in 1899 Edward Elgar the British composer came home after a long day teaching.   He sat down at the piano and began to plink away on little tunes.  His wife was delighted by them.  All of this led to the musical composition called the Enigma Variations where Elgar composed 14 tunes remembering "my friends within."  The challenge was to guess what tune fit what person. 
In this engaging piece of music Elgar remembers his wife, a pianist, an author, a country squire, a philosopher, a student, a house of a friend, an organist, a cellist, friends and himself.  
When I sit in Sunday morning worship at Linden Hills, I look around the sanctuary and see people who exhibit Christian Variations of faith not Enigma Variations.    Their witness is clear and concise.  I don't have to guess who they are.  This is what I see:
A good listener.  Someone who is a dear friend to many people.
An avid affirmer of others.  One who has an abiding faith.
A blunt, honest helpful voice.  Someone who is caring and compassionate about life.
An unassuming observer and interpreter of faith.  A keen intellect who cuts to the issue skillfully.
Someone who embodies prayer.  A gracious spirit. 
A person who is a voice for the voiceless.   A future visionary.
An astute observer of our times.  Someone who forgives and comforts
All these Christian Variations make us who we are.  Thanks be to God.
Scripture: "Now there are varieties of gifts, but the same Spirit….there are varieties of services and activities….but it is the same God who activated all of them in everyone."  I Corinthians 12:4-6
 -Dan Schmiechen
---
Weekly Scriptures
Day
Date
Scripture
 Sunday
October 16

 

 Matthew 16:13-20


Monday
October 17

 

  Luke 9:51-62


Tuesday
October 18

 

Luke 10: 1-16


Wednesday
October 19

 

 Luke 10: 17-24


Thursday
October 20

 

 Luke 10: 25-37


Friday
October 21

 

 Luke 10:38-42

Saturday
October 22

 

 Luke 11:1-15