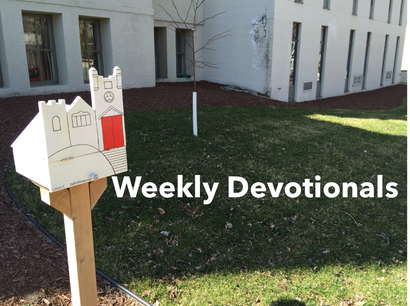 Nobody, I mean nobody expected the 2nd Presidential Debates to lead into the subjects of misogyny and charges of sexual assaults.  We had planned to hear where the candidates stood on the issues – and holy smokes, we sure did, unexpectedly. Let's not moan/groan that these stories will follow us to Election Day.  They will.
 What do we teach children, youth, young adults and adults about a healthier sexuality?  How do we treat people of the opposite sex?  How do we see people of the same sex?   How do I affirm my own sexuality?    
Sometimes we have to think out of the box on what holds fast in committed   relationships.  All around us are different and varied expressions of life affirming relationships. What does a faithful partnership commitment look like?   
How do I affirm the life God has given me – in body, mind and soul?  Am I being true to the kind of person God wants me to be?
"So God created humankind… in the image of God; male and female God  created them…..it was very good."    Genesis 1:27, 31
 -Dan Schmiechen
---
Weekly Scriptures
Day
Date
Scripture
 Sunday
October 23

 

 Matthew 18:15-20


Monday
October 24

 

  Luke 11: 14-26


Tuesday
October 25

 

Luke 11:27-36


Wednesday
October 26

 

 Luke 11: 37-52


Thursday
October 27

 

 Luke 11:53-12:1-12


Friday
October 28

 

 Luke 12: 13-31

Saturday
October 29

 

 Luke 12: 32-48