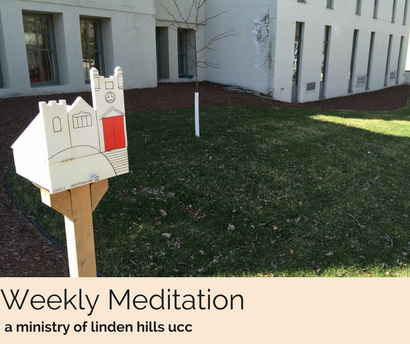 We are waiting for something.  We are stuck in tail end of a highly emotional, combative and tabloid entertaining Presidential Election.  Some people wait for the election to be over.  Well, just so one votes.   What we see are all the warts in a Democracy but then again, remember it's the best system we have. 
But this waiting for something does go deeper than an election.  We may wait:  for a change in a bothersome habit, shape a deeper faith, strengthen a marriage, a grief to subside, or a concern for the well-being of family member. 
I want to place alongside these personal concerns other issues that go just as deep.  For example, how can I be more honest?  Where can forgiveness be shared?  Where to help a neighbor?  
Sometimes we end up waiting for the wrong things.  One spiritual practice says write down on paper what you are waiting for.   Did the words you wrote surprise you?   Where they helpful?  What would you change?  Where can God lead me?   
As we order the shape of a new day – where can I spend quiet time to look at myself?  When can I read one of the scripture lessons assigned for the day?  Where can God lead me to examine what is really worth waiting for?  
"I wait for the Lord, my soul waits, and in God's word I hope; my soul waits for the lord more than those who watch for the morning, more than those who watch for morning."  Psalm 130:5-6
 -Dan Schmiechen
---
Weekly Scriptures
Day
Date
Scripture
 Sunday
November 6

 

 Matthew 20:1-6


Monday
November 7

 

 Luke 14:12-24


Tuesday
November 8

 

Luke 14:25-35


Wednesday
November 9

 

 Luke 15:1-10


Thursday
November 10

 

 Luke 15: 1-2, 11-32


Friday
November 11

 

 Luke 16: 1-9

Saturday
November 12

 

 Luke 16:10-18