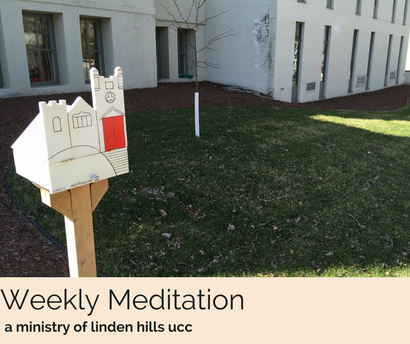 The sermon at the funeral service for my cousin's husband came to a thundering close.  The preacher said: "Gary Miller said yes to life.  He said yes to forgiveness; yes to encouragement, yes to love, yes to social justice; yes to family and friends; yes to reconciliation; yes to caring;  yes to music  (he played in a jazz band) and yes to being a disciple of Jesus."  
Our society gravitates toward discouraging and depressing news.  The only news worthy news is when someone is caught doing something bad.  The national media revels on "naughty, naughty" – "we gotcha ya."  We are fed news stories on how bent out of shape we humans are.  It gets tired some.     
At Gary's Service of Celebration there was a ringing declaration of how to truly live.  We celebrated what counted - what was basic - what was affirmed in the life of a family member.
What about us?  Before one knows it a week is gone.  Then three weeks are gone leading into a month.   What did we affirm?  What did we give witness to in our lives?
You and I can begin anytime.  Let's start fresh today and continue our witness to God's love.
"…What is true, whatever is honorable, whatever is just, whatever is pure, whatever is pleasing, whatever is commendable, if there is any excellence and if there is anything worthy of praise….keep on doing the things that you have received and heard and seen in me, and the God of peace will be with you."   Philippians 4:8-9
 -Dan Schmiechen
---
Weekly Scriptures
Day
Date
Scripture
 Sunday
November 6

 

 Matthew 20:1-6


Monday
November 7

 

 Luke 14:12-24


Tuesday
November 8

 

Luke 14:25-35


Wednesday
November 9

 

 Luke 15:1-10


Thursday
November 10

 

 Luke 15: 1-2, 11-32


Friday
November 11

 

 Luke 16: 1-9

Saturday
November 12

 

 Luke 16:10-18