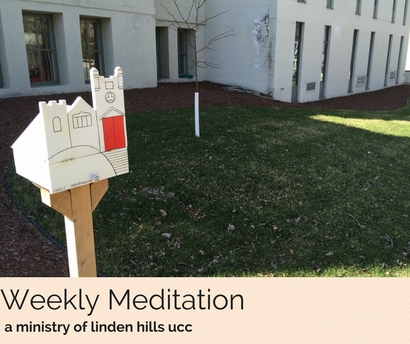 I am not being crude or vulgar.  The above title is a satirical prayer written by an Anglican Priest from the Church of England some 55 years ago.  He composed misguided hilarious prayers on such subjects as Sunday morning worship, home life, marriage, parenting, race, politics, and friendships.  He wanted us to look at the content at some of our misguided prayers and learn how to truly open our hearts to God.   The missing word in the title was "foreigners."  How up to date is that? 
We live in a time when people have to learn to live together or we perish together.  I'm having great trouble understanding why America needs a new group of people to hate every month.  One month it is the Mexicans; then we are on to the Somalis; and gay folks are always among the targets.  Then we are to hate people from the Middle East; and degrade Afro and Native Americans.  Really now, doesn't that kind of behavior poison our lives?    I don't believe God intended for that to happen. 
I'm having enough trouble understanding my own prejudices without being told who to hate next.  Why did God have to create so many people in the world?  I'm having a hard time getting along with people of my color.  Sexual identity, race and culture are here to stay. 
I don't believe racial and sexual hate has a stronger reservoir to draw upon than Christians.  We cannot let such voices of hatred spew their messages as if that is the predominant racial commentary today.  It takes a faith in Jesus Christ to challenge such misguided hurtful rhetoric.  You know what?  I need more conversion experiences of God's inclusive grace. 
"So if anyone is in Christ, there is a new creation: everything has become new.  All this is from God, who reconciled us to himself through Christ, and has given us the ministry of reconciliation; that is, Christ was reconciling us to himself, not counting their trespasses against us and entrusting the message of reconciliation to us."  I Corinthians 5:17-20
-Dan Schmiechen                                                                                   
---
Weekly Scriptures
A DAILY PRACTICE: LET SCRIPTURE SPEAK
Buy An Understandable Bible Translation:  Linda Weisgram, and our Minister of Music, Daniel Pederson prefer tradition (UCC), footnotes. and historical background notes in their Bibles for clarity. They use Revised Standard Version and New RSV translations.
Church Year: We are in what is called Ordinary Time
Daily Scripture Reading
*Choose time of day  *Choose a quiet place  *Light a Candle (symbol  of God's presence.)  *Begin with a prayer.  ("Open my heart to your Word, O God.")  Read passage.  Close with a prayer. ( "May your presence be with me today.") 
In Conversation With Scripture: The Bible is filled with variety of writings, a few examples: poetry (Psalms); history (Joshua, Judges); prophetic; (Joel, Isaiah, Micah); Gospels (Matthew, Mark, Luke, John) the early church (Paul's letters) and end times (Revelation.) It is helpful to know what kind of writings you are reading.  Again, check background information in your Bible.
Spiritual Practice:
*When you read the scripture, what word or thoughts come to your attention?
*What do these words say to you?
*What do you hear God saying to you?
Day
Date
Scripture
 Sunday
November 20

 

 Matthew 21:13


Monday
November 21

 

 Luke 18:15-30


Tuesday
November 22

 

Luke 19: 31-43


Wednesday
November 23

 

 Luke 19: 1-10


Thursday
November 24

 

 Luke 19: 11-27


Friday
November 25

 

 Luke 19:28-40

Saturday
November 26

 

 Luke 19:41-48