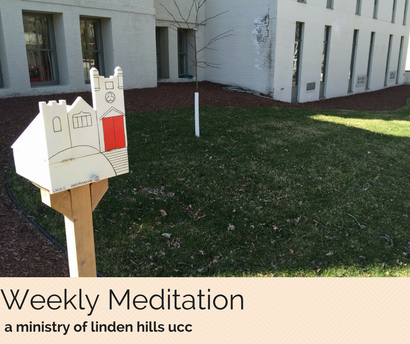 I'm sure each one of us can catalog our thoughts, fears and emotions during the Presidential election.  Some people are still lying on the floor.  Some have picked themselves up.  Others are content with the results.
This is a time to be underexposed.  No matter what your political persuasion, we were overexposed to unending news –  good and bad; to journalism - responsible and irresponsible; to talk shows – helpful political and droning repetition.  We are news out.
 We have been so overexposed to the election process we are numbed and maybe can't see how overexposed we were.  Is it time to reset our time exposure to a shorter speed – for faith to be replenished; for hope to be nourished; and for love to find new expressions.   Here are some underexposure suggestions:
*Take a walk in the park
*Make it a practice to read the daily scripture readings for each day
*Go out of your way to help someone
*Read a good book
*Slow down and see the surprises in each day
*Shut down television and the news media
*Spend some time in silence
*Be in worship on Sunday morning
In times like these, I'm trying to figure out what to expose my life to?  What about you?
"The Lord is my shepherd, I shall not want.  He makes me lie down in green pastures; he leads me  besides the still waters; he restores my soul."  Psalm 23:1-3
-Dan Schmiechen
---
Weekly Scriptures
A DAILY PRACTICE: LET SCRIPTURE SPEAK
Buy An Understandable Bible Translation: Kathryn Lindquist uses Children's Translation for simplicity and clarity.  Tiffany Bils uses NRSV study Bible for clarity of language and good historical background.
Church Year: Advent, four Sundays before Christmas means "coming" and "arrival."  The focus is celebrating the birth of Jesus so that all people can be reconciled and live together.  The color is purple, a sign of royalty.  One candle is lit each week until four flames announce Jesus' birth.
Daily Scripture Reading: *Choose time of day  *Choose a quiet place  *Light a candle (symbol of God's presence)  *Begin with a prayer (Open my heart to your Word, O God."   *Close with a prayer (May your presence be with me today."
In Conversation with Scripture:  The Bible is filled with a variety of writings.  A few examples – poetry (Psalms); history (Joshua and judges); prophets (Joel, Isaiah, Micah); Gospels (Matthew, Mark, Luke, John); the early Christian Church (Paul's Letters) and end times (Revelation).  It is helpful to know what type of writings you are reading.  Again, check background information in your Bible.  
Spiritual Practice:  *When you read scripture, what word/thought comes to your attention)?  *What do these words say to you?  *What do you hear God saying to you?
Peace,
Dan
Day
Date
Scripture
 Sunday
November 27

 

 Matthew 25:1-13


Monday
November 28

 

 Luke 20:1-8


Tuesday
November 29

 

Luke 20:9-18  


Wednesday
November 30

 

 Luke 20:19-26


Thursday
December 1

 

 Luke 20:27-40  


Friday
December 2

 

 Luke 20: 41-21:4  

Saturday
December 3

 

 Luke 21: 5-19