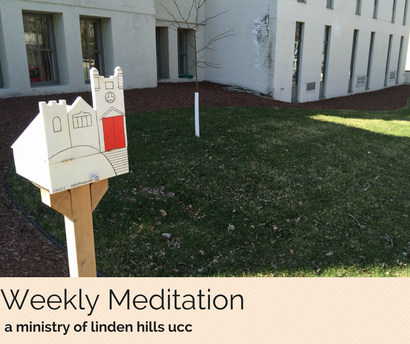 I trust you had a good Thanksgiving as we did.  We visited our oldest son, Paul in Denver.  Among many activities we did, we walked to the Purple Friday Sale at the REI store.  I behaved myself.  I confess I was tempted to push elderly people down to the floor and walk over them as I sprinted to the sale on light wool socks.  I quelled my temptations.  As we plan for Christmas, here are some suggestions to add to our Christmas lists.  Add your own.
*Offer child care to a family
*Read a book to someone
*Invite someone over for tea or coffee or go out to a coffeehouse
*Give a money gift to an environment group in the name of someone
*Help out with our Christmas pageant
*Go with someone for a walk in a park or forest preserve
*Bake cookies, a cake or scones as gifts
*Help out in a food shelf
*Have someone over for breakfast or a meal
*Call a lost relative on the phone
Let your imagination be creative for Christmas.  In these Advent days read the daily scripture, light a candle and say your prayers.
"The people who walked in darkness have seen a great light; those who lived in a land of deep darkness - on them light has shined."  Isaiah 9:1-2   
-Dan Schmiechen
---
Weekly Scriptures
A DAILY PRACTICE: LET SCRIPTURE SPEAK
Buy An Understandable Bible Translation: I find the New Oxford Annotated Bible (RSV) helpful with historical background reading.  Translation is clear. – Someone at Linden Hills UCC
Church Year: Advent, four Sundays before Christmas means "coming" and "arrival."  The focus is celebrating the birth of Jesus so that all people can be reconciled and live together.  The color is purple, a sign of royalty.  One candle is lit each week until four flames announce Jesus' birth.
Daily Scripture Reading: *Choose time of day  *Choose a quiet place  *Light a candle (symbol of God's presence)  *Begin with a prayer (Open my heart to your Word, O God."   *Close with a prayer (May your presence be with me today."
In Conversation with Scripture:  The Bible is filled with a variety of writings.  A few examples – poetry (Psalms); history (Joshua and judges); prophets (Joel, Isaiah, Micah); Gospels (Matthew, Mark, Luke, John); the early Christian Church (Paul's Letters) and end times (Revelation).  It is helpful to know what type of writings you are reading.  Again, check background information in your Bible.  
Spiritual Practice:  *When you read scripture, what word/thought comes to your attention)?  *What do these words say to you?  *What do you hear God saying to you?
Bible Readings For The Week:
 Second Sunday Advent: Sunday, December 4 Luke 7:28-35 ;  Monday, December 5 Luke 21:20-28 ;  Tuesday, December 6 Luke 21:29-38 ;  Wednesday, December 7 John 7:53-8:11 ;  Thursday, December 8 Luke 22:1-13;   Friday,  December 9 Luke 22:14-30 ;  Saturday,  December 10  Luke 22:31-38.
Peace,
Dan