All Are Welcome. Period.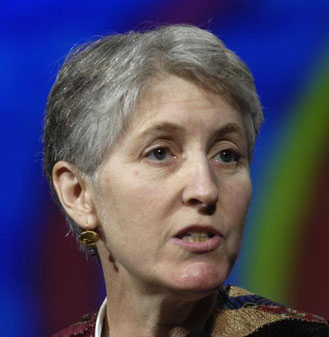 All people are beloved of God. All people have dignity and worth. In our beautiful, pluralistic country, every person has a place and a home in the beloved community.  
Our congregation stands in a long tradition of radical hospitality. From underground railroad to this very day, we have welcomed the stranger, sheltered the refuge, offered safe home, resisted racism, rear and exclusion.
That's what our country is about.
Some Americans are native to this land. All the rest ave come here, somehow, from some far off place. Some came in chains. And all the rest have come as immigrants, as migrants, seeking freedom of belief and freedom of conscience, seeking justice, seeking safety, seeking a way to survive and thrive and give back to the community, seeking the welcome our Statue of Liberty proclaims.
Our congregation will not stand by if our Latino/Latina, Mexican,Arab, Muslim neighbors and friends--or any neighbors- are threatened with deportation. We know that millions are at risk; tens of thousands here in Minnesota. We will not be silent if families are torn apart, children terrified, parents detained. We are not accomplices to hate or reactionary fear. Our calling is to love and justice and faithful resistance. 
All are welcome. Period.
In this season of lights in the darkness, when old stories remind us that love may be born in the humblest of places, and lamps lit in hope will burn on and on, we will open our hearts. We will open our doors to any refugee, any immigrant, any child of God, who needs a safe home.
Reverend Victoria Safford, Lead Minister
White Bear Unitarian Universalist Church
Mahtomedi  MN 
Standing for Justice, Goodness and Kindness
Hello, My name is Doug Pagitt, I'm the pastor of a church in south Minneapolis called Solomon's Porch. As a church community we are committed to being a benefit and blessing to all. 
We are proud to be here today to stand as a Sanctuary church providing  support, care and  protection for any who the federal government intends to harm through the use of mass deportation or the establishment of a registry.
As a progressive Evangelical/Non-denominational church rooted in the life and teaching of Jesus we are committed to standing with those who are threatened, standing up to acts of oppression and intimidation and standing for justice, goodness and kindness.
Like so many, we are gravely concerned for the wellbeing of many in this country in light of the stated intentions of President-Elect Trump and his pending administration.
The use of rhetoric or threats against those in this country is unacceptable and will not be ignored by our faith community.  
Any power of the federal, county or state government that fails to live up to its duty and responsibility to protect and serve the people in this country and around the world will not go unchallenged. 
While we do not know the details of what it will mean to provide sanctuary for those in our Republic who are under threat we are committed to offering our facility, our people, our faith and our resources to care for the vulnerable, support the marginalized and to stand for justice and equality for all. 
Thank you. 
Doug Pagitt, Pastor
Solomon's Porch, Minneapolis