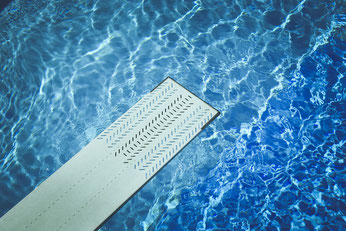 The candidate for baptism was robed for an emersion into the pool of water at an American Baptist Church in Wisconsin.  The candidate stood at the edge of the indoor pool and dipped his toe into the water.
Unknown to him, the microphone was turned on.  He said "D…... but the water is cold."   The congregation must have been in a twitter.  This story was told to me years ago. 
Entering a new year is a fine time to remember our baptismal vows.  I believe we want to live them out as we step into a new time.  Many of us were baptized as children so we don't remember vows spoken on our behalf.  Others received a believer's baptism.  As children we don't remember the water temperature. 
 Remembering baptismal vows is a good way to enter the New Year.    No matter what the water temperature is in a baptism, we begin afresh as loved by God.

 
In case you were wondering, here is the heart of our baptismal vows:
1. Do you renounce the powers of evil?
2. Do you profess to follow Jesus?
3. Do you promise to witness to work/word of Jesus?
4. Do you promise to grow and be faithful living the Christian life?
Remembering baptismal vows is a good way to enter the New Year.    No matter what the water temperature is in a baptism, we begin afresh as loved by God.  
Here's an original thought.   Write out the above baptismal vows and attach them to the door of your refrigerator.  This is not a magic or good luck charm but healthy reminders of who we are called to be as followers of Jesus.   A blessed New Year!
As soon as Jesus was baptized, he went up out of the water. At that moment heaven was opened, and he saw the Spirit of God descending like a dove and alighting on him. 17 And a voice from heaven said, "This is my Son, whom I love; with him I am well pleased."
Matthew 3:16-17                                      
-Dan Schmiechen    
---
Let the Scriptures Speak
Buy An Understandable Bible Translation: Speak to Pastors Eliot and Lawrence for recommendations.
Church Year: Epiphany means "to show", "to make known", "to reveal" the church's service to the wider world.  This season runs till Ash Wednesday, March 1 – beginning of Lent.  Colors are gold and white. 
Daily Scripture Reading: *Choose time of day  *Choose a quiet place  *Light a candle (symbol of God's presence)  *Begin with a prayer (Open my heart to your Word, O God."   *Close with a prayer (May your presence be with me today."
In Conversation with Scripture:  The Bible is filled with a variety of writings.  A few examples – poetry (Psalms); history (Joshua and judges); prophets (Joel, Isaiah, Micah); Gospels (Matthew, Mark, Luke, John); the early Christian Church (Paul's Letters) and end times (Revelation).  It is helpful to know what type of writings you are reading.  Again, check background information in your Bible.  
Spiritual Practice:  *When you read scripture, what word/thought comes to your attention)?  *What do these words say to you?  *What do you hear God saying to you?
Bible Readings For The Week:  Sunday, January 8: John 1:1-7, 19-20, 29-34 ; Monday, January 9: Mark 1:1-13;  Tuesday, January 10: Mark 1:14-28;  Wednesday, January 11: Mark 1:29-45;  Thursday, January 12:  Mark 2:1-12;  Friday, January 13: Mark 2: 13-22;  Saturday, January 14:  Mark 2:23-3:6.  Pray your own prayers.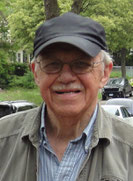 Dan Schmiechen is a retired minister and member of Linden Hills United Church of Christ.