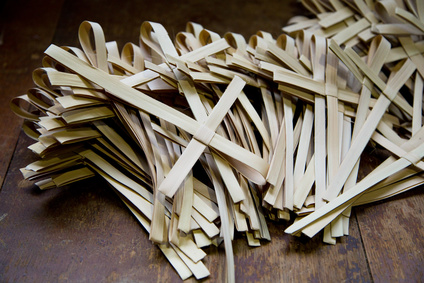 Psalm Sunday is the most political Sunday of the church year.  I'm not talking about the Republican, Democratic, Green, Independent Parties or the countless Flat Earth Societies.  Jesus rides into the city of Jerusalem as he rides down the isle of our sanctuary.  The question is: What do we do with him?
The gospel of Luke gives us a more subdued picture of Palm Sunday than Matthew, Mark and John.  The disciples and followers call him"the King who comes in the name of the Lord."  His supporters throw their cloaks on the road to honor him.  There is no waving of palms because there is no mention of palms in Luke's story.    
What do we do with him?  He comes with a message to walk paths of God's love overcoming hate, forgiveness  offering second chances, and reconciliation bridging separations. 
What do we do with him?  He comes with a message to walk paths of God's love overcoming hate, forgiveness  offering second chances, and reconciliation bridging separations.

 

 

 
In some ways, Palm Sunday came early for the people of Linden Hills UCC.  As a congregation we decided to discern how we can better order our life in Jesus Christ.  I believe good news of God's love flowered.  We decided: 1. As disciples of Jesus we want to be more responsive to the present and future.  2. We chose to be a sanctuary congregation. 3. We are planning to strengthen our pastoral staff. 
This is where Palm Sunday gets political.  Where and how does his message find root in our personal and public life? Where does Jesus' message of gracious love, healing forgiveness and bridging justice live?  The word salvation literally means "healing", "being whole" and "made well."    So we are talking about bringing salvation's witness into "the public square" of our lives.  My faith in Jesus Christ is both personal and social – they are united together in a full gospel of "Good News."
What do we do with Jesus?  The disciples didn't know what to do with him.  The crowd of followers didn't.  The Pharisees didn't.  His family didn't.  Herod didn't.  Pilate didn't.     Do we know what to do with him when he comes?
Scripture: Luke 19: 29-40
-Dan Schmiechen
---
Let the Scriptures Speak
Buy An Understandable Bible Translation: Speak to Pastors Eliot and Lawrence for recommendations.
Church Year: Lent is a season of forty days, not including Sundays. It  begins on Ash Wednesday and ends on Holy Saturday. Lent comes from the Anglo Saxon word lencten, which means "spring."The color for the season is purple.
Daily Scripture Reading: *Choose time of day  *Choose a quiet place  *Light a candle (symbol of God's presence)  *Begin with a prayer (Open my heart to your Word, O God."   *Close with a prayer (May your presence be with me today."
In Conversation with Scripture:  The Bible is filled with a variety of writings.  A few examples – poetry (Psalms); history (Joshua and judges); prophets (Joel, Isaiah, Micah); Gospels (Matthew, Mark, Luke, John); the early Christian Church (Paul's Letters) and end times (Revelation).  It is helpful to know what type of writings you are reading.  Again, check background information in your Bible.  
Spiritual Practice:  *When you read scripture, what word/thought comes to your attention)?  *What do these words say to you?  *What do you hear God saying to you?
Bible Readings For The Week:
April 9 Palm Sunday: Matthew 21:12-17
April 10 Monday: John 12:9-19
April 11 Tuesday: John 12:20-26
April 12 Wednesday: John 12: 27-36
April 13 Thursday: John 17
April 14 Friday: John 19:35-42
April 15 Saturday: Romans 8:1-11
Pray your own prayers.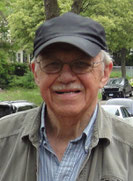 Dan Schmiechen is a retired minister and member of Linden Hills United Church of Christ.